By VANESSA GERA and FRANK BAJAK
December 23, 2021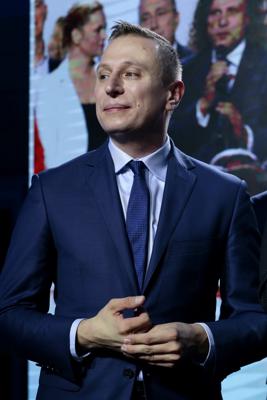 WARSAW, Poland (AP) — Polish Sen. Krzysztof Brejza's mobile phone was hacked with sophisticated spyware nearly three dozen times in 2019 when he was running the opposition's campaign against the right-wing populist government in parliamentary elections, an internet watchdog found.
Text messages stolen from Brejza's phone — then doctored in a smear campaign — were aired by state-controlled TV in the heat of that race, which the ruling party narrowly won. With the hacking revelation, Brejza now questions whether the election was fair.
It's the third finding by the University of Toronto's nonprofit Citizen Lab that a Polish opposition figure was hacked with Pegasus spyware from the Israeli hacking tools firm NSO Group. Brejza's phone was digitally broken in to 33 times from April 26, 2019, to Oct. 23, 2019, said Citizen Lab researchers, who have been tracking government abuses of NSO malware for years.
The other two hacks were identified earlier this week after a joint Citizen Lab-Associated Press investigation. All three victims blame Poland's government, which has refused to confirm or deny whether it ordered the hacks or is a client of NSO Group. State security services spokesman Stanislaw Zaryn insisted Thursday that the government does not wiretap illegally and obtains court orders in "justified cases." He said any suggestions the Polish government surveils for political ends were false.